Samuel Baxter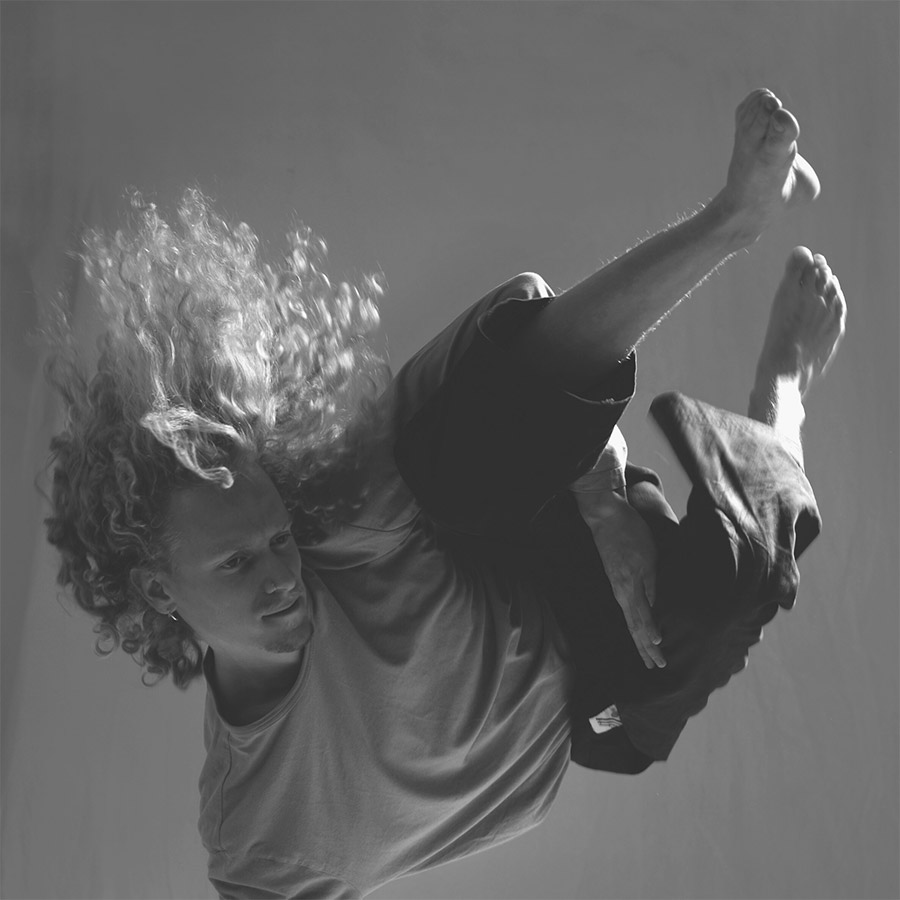 Samuel Baxter
Movement Workshop
"Throughout the class we will explore with improvisation and set material. As well as using tools to aid our exploration. We will focus on Rhythm, coordination and control through the mediums of dance, partner work and Ariel and ground based acrobatics.
The class will take influence from Capoeira, Breakdance, Hiphop, fighting monkey, contemporary dance and House Dance."
Samuel Baxter is a movement practitioner based in London. Samuel studied at Northern school of contemporary dance and graduated in 2016. Alongside his Contemporary training He has trained in gymnastics, capoeira, breakdancing, parkour, tricking, skateboarding/longboarding, bouldering and hip hop styles such as popping and house. Samuel has integrated his contemporary dance and hip hop experience to be present with the battle scene, competing nationally and internationally at events such as Kre8, Open your mind and WGTF's the Collab.
Samuel has worked with companies such as Zoo Nation, James Wilton dance, Southpaw dance company, company Nil and Hannah Perry Artist. As well as stage work Samuel Has worked on several film productions, working with directors such as Tom Hooper, Nia DeCosta and Danny Boyle. As well as working on Disney and Marvel film productions also.
Samuel has been part of the Ferus Animi // Terra Nova research team since early 2016 and has assisted Tomislav English in workshops all around the world.