Emanuel Gat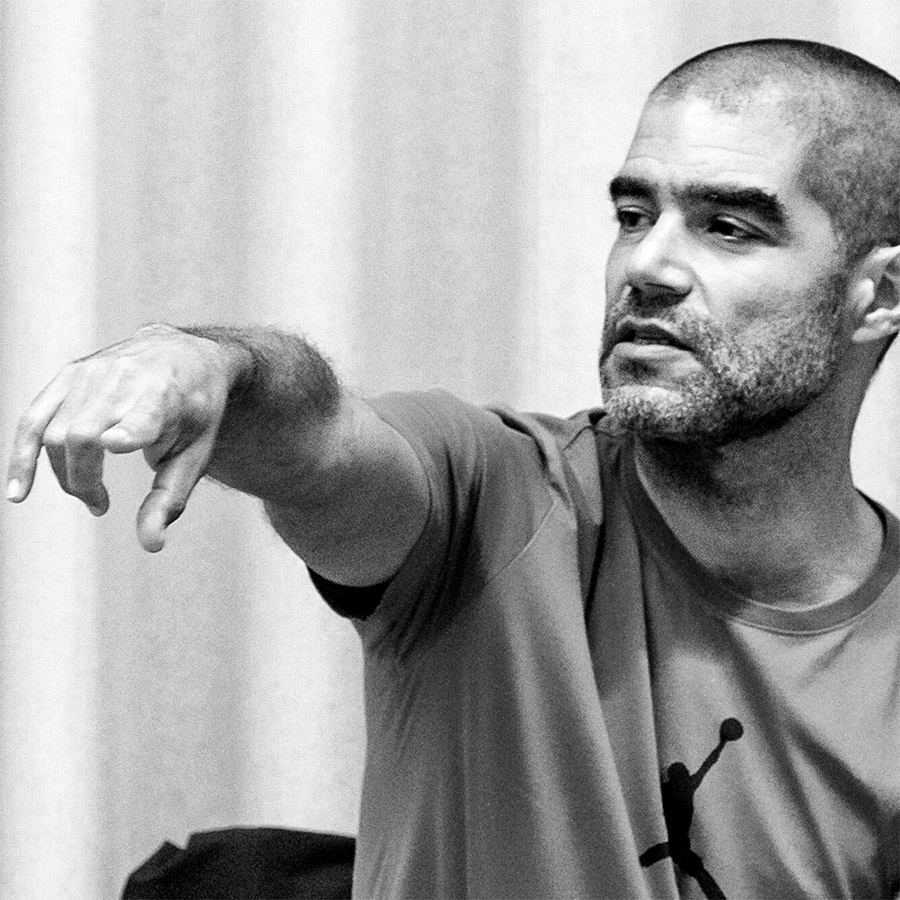 Emanuel Gat
Emanuel Gat Dance
CREATION GROUP choreographer
Emanuel Gat is an Israeli dancer and choreographer born in 1969 in Chadera, Israel. Gat first came into contact with dance at the age of 23. A few months later, he began dancing with the Liat Dror Ben Gal Company and touring the world. Two years later, he started working as an independent choreographer. In the following ten years, Gat created numerous own projects which were performed worldwide.
In 2014 he finally founded his own ensemble, the Emanuel Gat Dance, with which he won numerous prizes. These include the Cultural Prize of the State of Israel and the Bessie Award. The dancers of Gats Company deliberately differ in origin and dance style. Their individual interpretations of Gats's instructions allow the choreography to emerge before his eyes. The dancers are relatively free to contribute their own expression and motivations. Music and its relationship to dance also play a fundamental role in the creation of his pieces. He therefore develops the music and choreography separately from each other and does without elaborate stage and costume design and lighting design.
Gat is regularly invited by companies and dance institutions for which he creates or transmits pieces: in France, he has collaborated with Paris Opera Ballet, Ballet du Rhin, Ballet National de Marseille, Ballet de Lorraine and Ballet de l'Opéra de Lyon. He is also guest choreographer of prestigious international companies: Sydney Dance Company, Tanztheater Bremen, Candoco Dance Company, Ballet du Grand Théâtre de Genève, Los Angeles Dance Project, Czech National Ballet, Royal Swedish Ballet, Polish National Ballet, Cedar Lake (NY), Vancouver Ballet British Columbia, Scottish Dance Theater and Staatsballett Berlin.
During his entire career, Gat has developed a rich methodological set of tools and an original pedagogical approach to dance making. He is regularly invited to teach and collaborate with the world's leading dance schools and institutions, and in parallel, offers through Emanuel Gat Dance regular options for young dancers and makers to immerse themselves in his practice, through internships, workshops and master classes.